​Dina PORAT, Head of the Kantor Center
Prof. Porat is professor emeritus of Jewish history at Tel Aviv University, and Chief Historian of Yad Vashem.
Her most recent publication is "Vengeance and Recompense are Mine" - The Yishuv, the Holocaust and the Abba Kovner Group of Avengers (Pardes, 2019)
Her research interests are: Modern Jewish history, history of antisemitism and the Holocaust and their impact, Zionism during WWII, international organizations vis-a-vis antisemitism, racism and the Holocaust
email: porat@tauex.tau.ac.il
​
Giovanni Matteo QUER, Project Manager
Dr. Quer is the Director of the Kantor Center. He has a Ph.D. in International Studies (2011, University of Trento), and an LL.M (2007, University of Trento). He is currently pursuing a second Ph.D. in the History of the Middle East at Tel Aviv University.
His recent publication is: Legislating for Equality, Volume IV: Asia and Oceania (Edited by: Talia Naamat, Dina Porat, Elena Pesina and Giovanni Matteo Quer, Brill | Nijhoff, Netherlands, 2019).
His research interests are: Middle-East studies, legal studies, human rights and minority rights, and antisemitism in the Arab and Muslim world.
Email: giovanniquer@tauex.tau.ac.il
​
​
​
Esther WEBMAN, Research Fellow, z"l
Dr. Webman was a research fellow at the Kantor Center and at the Dayan Center at Tel Aviv Univeristy.
Her recent publications:
"Redeeming Humanity from the Evil of the Jews – Islamist Rationalization of Antisemitism,"
in Armin Lange et.al. Comprehending and Confronting Antisemitism
A Multi-Faceted Approach, vol. 1 (De Gruyter Online, November 2019), 165-192.
"Rethinking the Role of Religion in Arab Antisemitic Discourses," Religions 10:7 (July 2019).
"The Persecution of the Jews in Germany in Egyptian and Palestinian Public Discourses," in Francis R. Nicosia and Boğaç A. Ergene (eds.), Nazism, the Holocaust, and the Middle East (New York & Oxford: Bergham, 2018), 105-127.
"Arab Antisemitic Discourse: Importation, Internalisation, and Recycling," in Jonathan Adams and Cordelia Hess (eds.), The Medieval Roots of Antisemitism. Continuities and Discontinuities from the Middle Ages to the Present Day (New York and London: Routledge, 2018), 161-180.
"From the Damascus Blood Libel to the "Arab Spring": The Evolution of Arab Antisemitism," Antisemitism Studies, Vol. 1, No. 1 (Spring 2017), 157-206.
"ʻStealing the Holocaust from the Jews'? The Holocaust as Metaphor in Public Discourse," in A. McElligott and J. Herf (eds.), Antisemitism Before and Since the Holocaust: Altered Contexts and Recent Perspectives (Cham: Palgrave Macmillan, 2017), 279-304.
Dr. Webman's research interests: Antisemitism and perceptions of the Holocaust in the Arab World.
Email: webman@tauex.tau.ac.il
Our dear Esti passed away abruptly on June 16th 2020. She was a friend and colleague to us all, and she is very sorely missed. Here is a eulogy written by Prof. Dina Porat.
Prof. Aviva Halamish gave a touching tribute to Esti

on 9 December 2020, marking the publishing of Yalkut Moreshet's 100th journal.

Haim FIREBERG, Director of Research Programs
Dr. Fireberg is Director of Research Programs at the Center.
His recent publications are: Being Jewish in 21st-Century Central Europe (Edited by Haim Fireberg, Olaf Glckner and Marcela Zoufala (De Gruyter, 2020).
Dr. Fireberg's research interests are: the virtual Jewish world; Jewish communities in cyberspace; new Judeo-European identity among young Jewish immigrants in Europe;
urban culture and 20th century urban sociological history.
Email: fireberg@tauex.tau.ac.il

Raphael VAGO
Dr. Vago is a senior lecturer in Modern East European History at the Department of History and Senior Researcher at the Kantor Center and the Cummings Center for Russian and East European Studies.
Research interests: nationalism and ethnicity in Eastern Europe, extremist movements, the Holocaust, especially in Hungary and Romania, modern antisemitism, post-communist politics and society.
Email: vago@tauex.tau.ac.il
​
​
Sarah REMBISZEWSKI, Coordinator of the Kantor Database
Ms. Rembiszewski is a researcher and the coordinator of the Kantor Database on Antisemitism and Racism.
Her fields of research are: Antisemitism in Western Europe
Email: sarahrem@tauex.tau.ac.il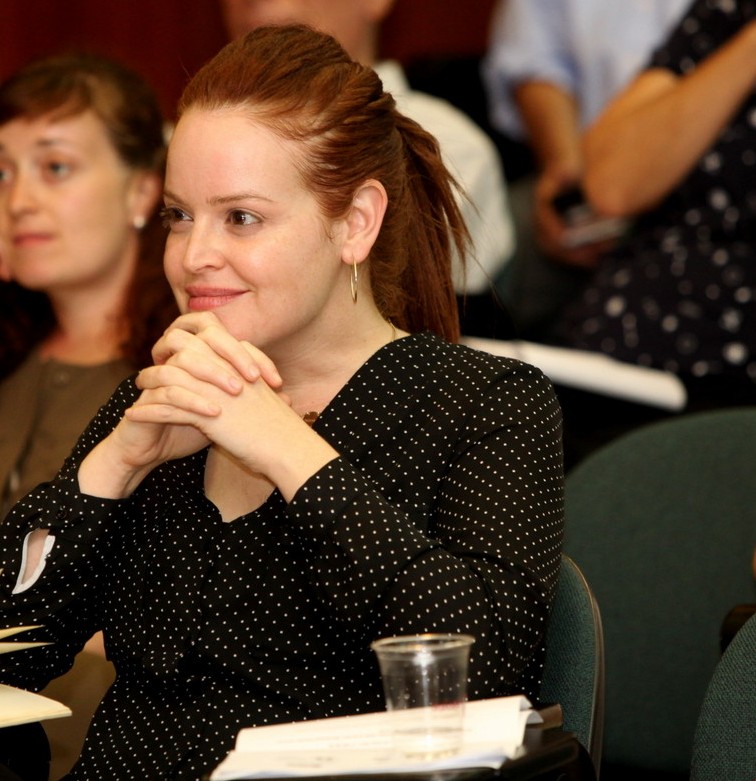 Talia NAAMAT, Legal Research
Talia Naamat is a legal researcher at the Kantor Center, and is also a practicing lawyer.
Adv. Naamat has a law degree (Bar Ilan University, 2004), and a Master's degree in Comparative Religion (Tel Aviv University, 2015).
Her recent publications: Legislating for Equality, Volume IV: Asia and Oceania (Edited by: Talia Naamat, Dina Porat, Elena Pesina and Giovanni Matteo Quer, Brill | Nijhoff, Netherlands, 2019)
Her research interests are: international human rights law and comparative constitutional law.
Email: talianaa@tauex.tau.ac.il
Ronit GREENFELD, Administrative Assistant
Mrs. Greenefeld is responssible for coordinating the Center's events, donor relations and administration.
Email: Ronitg@tauex.tau.ac.il
Riva MANE, Database researcher
Ms. Mane is a researcher on Antisemitism in France and the U.S., and edits the Monthly Bulletin on Antisemitism, forthcoming in May 2020.
Email: rivamane@tauex.tau.ac.il
Lilach Levi Ari, Research Fellow
Prof. Lev Ari is a research fellow at the Kantor Center, and an Associate Professor at Oranim, Academic College of Education.
Lilach heads the department of Educational Leadership (M.Ed.) and chair of the Faculty Appointments Committee.
She is a lecturer in Oranim and the department of Jewish History, Jewish Peoplehood at Haifa University. Her research interests include human migration, ethnic identity and intercultural encounters as part of the migration experience and multiculturalism. Her main research topic centers on emigration from Israel to North America and Europe.
Prof. Lev Ari has published the following books: The American Dream –For Men Only? Gender, Immigration and the Assimilation of Israelis in the United States (2008); and American Israelis, Migration, Transnationalism, and Diasporic Identity (2010 with Uzi Rebhun), as well as various publications in scientific journals such as: Contemporary Jewry, The Journal of Heritage Tourism, Higher Education, Tourism Recreation Research and others.