Library of the Institute & Department of Archaeology
Chief Librarian: Alexandra Shavit
Established in 1968 as an essential tool of the Institute, the Archaeology Library began in the basement of the Gilman humanities building. Armed with shelves, donations of books, and enthusiastic students, Gabriella Bachi, the first Chief Head Librarian, assembled the first-ever collection. The Archaeology Library developed relationships with other institutes in Israel and around the world, enabling book exchanges between academic institutions. Nowadays, the library occupies three spacious rooms on the second floor of the Gilman building, and has become an indispensable pillar of Institute and Departmental research.
Chief Librarian Alexandra Shavit tending to shelves in the Archaeology Library (Photo by Sasha Flit)
In order to support learning, teaching and research, the library's main role is to serve as an information and resource center for its users. Its collection emphasizes materials for the study of archaeology and Ancient Near Eastern cultures and languages. It covers subjects ranging from the prehistoric era to the archaeology and history of the Biblical world, including the disciplines of natural science at the service of archaeology.
The library houses over 9700 printed books and more than 100 printed or electronic periodicals. The journals are chiefly acquired through exchange agreements with academic libraries and institutions worldwide, whereas new books are acquired through the support of the Institute of Archaeology.
The library has a strong online presence, including online journals, electronic books and databases. These, along with the online catalogue, are searchable via DATA
guidelines due to the corona virus outbreak:
Opening hours: Sunday-Thursday 9:00-18:00.
Entering the library: a reader who booked a sitting place or reserved books to be collected, could enter the library.
Booking a sitting place:
- Places should be booked ahead by e-mail libarc@tauex.tau.ac.il.
- Time spent in the library will not exceed two hours each day.
- Entrance to the library require an updated health declaration.
- While in the library, you should wear a face mask and gloves.
- A distance of 2m from one another should be kept.
- Sitting is allowed only in the assigned place.
- Please notice: these days we can't allow to use library's desktop computers. We advise you to bring your own laptop.
Reserving books:
- Borrowing books is possible by reserving via our e-mail (libarc@tauex.tau.ac.il).
- In the ordering message, please specify the book details: title, author/editor, year of publication.
- You can borrow up to 6 books at a time.
- A conformation of the order will be sent by e-mail.
We will continue to provide online assistance and guidance in searching databases and the electronic library catalog by contacting via e-mail or Facebook.
Opening hours:
Fall Semester
Sunday-Thursday 9-20:00
Friday-Saturday closed
Spring Semester
Sunday-Thursday 9-20:00
Friday-Saturday closed
Opening hours are liable to change during the holidays, and on special occasions. Please check our announcements on our Facebook page
We will be happy to answer your questions about library policies, procedures, and services, and help you find information. Please visit us at Gilman Building, Room 224, second floor.
Or contact us via:
Tel: 03-6409023
E-mail: libarc@tauex.tau.ac.il
Facebook: https://www.facebook.com/#!/lib.arc.tau
Useful databases incorporated into DATA:
IHP – Index to Hebrew Periodicals is a bibliographic indexing project, covering articles in Hebrew periodicals and many in English journals. It is also a database of the Land of Israel.
RAMBI – The Index of Articles on Jewish Studies is a selective bibliography of articles in the various fields of Jewish studies and in the study of the Land of Israel. The material listed in Rambi is compiled from thousands of periodicals and collections of articles in Hebrew, Yiddish, and European languages, mainly from the holdings of the Jewish National and University Library.
JSTOR includes archives of over one thousand leading academic journals across the humanities, social sciences, and sciences, as well as selected monographs and other valuable materials for academic work.
PROQUEST is a resource of electronic collections containing millions of documents originally published in magazines, newspapers and journals.
ATLA+ATLAS covers Bible, archaeology and antiquities; human culture and society; world religions and religious studies, etc.
Not incorporated into DATA:
IAAL: Israel Antiquities Authority Library
AWOL: The Ancient World Online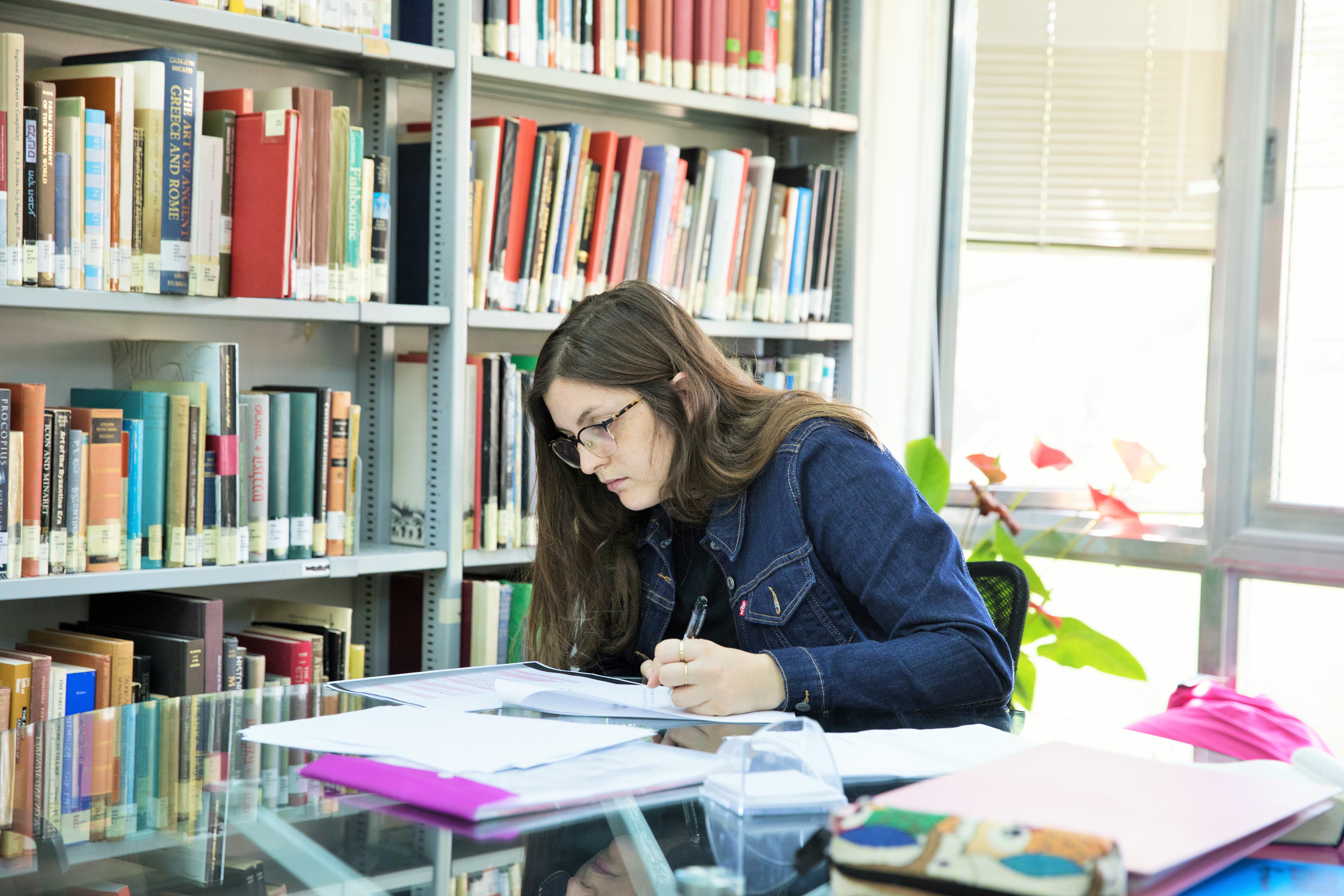 ​