Current Research Group
2018-2019 | Jews and the Left
In Cooperation with the Rosa Luxemburg Foundation
As part of its efforts to promote research at Tel Aviv University on antisemitism and racism, the Roth Institute established an annual Research Group for students and scholars of antisemitism and racism in 2012. Composed of MA and PhD students from the different faculties at TAU as well as post-doctoral fellows, the Roth Institute's annual Research Group serves as an ongoing forum that allows students and scholars to work together towards improving the quality of their individual research projects.
In addition to providing leading students at TAU with financial and institutional support, the annual Research Group helps create a vibrant community of students and scholars from a variety of departments at TAU. Through regular seminars, guest lectures and workshops, the research group integrates promising graduate students into a rich network of scholars and students in Israel and worldwide working on different aspects of antisemitism and racism. Members of the research group work together on a regular basis in the Roth Institute's workspace in TAU's Gilman Building.
---
The Roth Institute's 2019 Research Group is dedicated to the topic of "Jews and the Left: Past, Present, Future." With MA and PhD students from TAU's departments of History, Jewish History and Literature as well as several post-doctoral fellows, the group is dedicated to investigating the various connections between Jews and political movements and groups on "the Left" in both the past and the present.
Sponsored by the Rosa Luxemburg Foundation, Tel Aviv-Berlin, the group meets regularly to discuss key works, host guest seminars and probe the many different connections between Jews and "the Left" over the past hundred and fifty years.
---
Katarzyna Czerwonogóra, Tel Aviv University
Katarzyna Czerwonogóra is a PhD student at the Department of the Jewish History of the Tel Aviv University. Her current research focuses on the relationship between Zionism and feminism in the lives of three Jewish women who lived at the turn of the twentieth century: Puah Rakovsky, Rahel Straus and Rosa Welt-Straus. Before coming to Israel in 2013, she undertook graduate studies in sociology at the Jagiellonian University in Krakow, Poland. There, she wrote her MA thesis about the identities of Jewish women in contemporary Poland.
The topics of her thesis and dissertation reflect her broader interest in the processes of the shaping of the modern identities of Jewish women in Europe, Israel and the United States. An appealing phenomenon in these developments are convergences – and tensions – between various political and ideological commitments.
Sarah Gavison, University of Colorado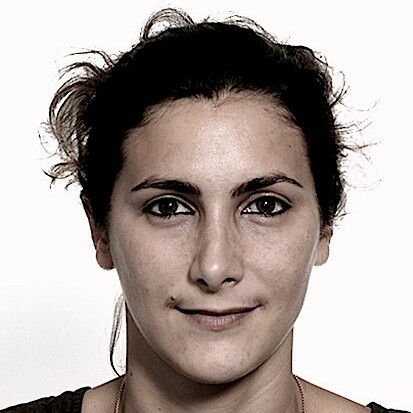 Sarah Gavison is a Ph.D. candidate in History at the University of Colorado Boulder. Her fields of interest are international relations and diplomatic history (World War II, Cold War, and Arab-Israeli Conflict) and Jewish studies (Holocaust studies, post-Holocaust migrations).
She is now living in Israel and just entered the writing phase of her doctoral dissertation "What should we do with the Jews? The USSR, the US, Jewish refugees in Post-World War II Europe, and the creation of Israel." For this transnational study, she is using Soviet, US, Israeli, and UN archives, and working under the supervision of Dr. Tom Zeiler (US diplomatic history, World War II/Cold War) and Dr. David Shneer (Jewish studies and Soviet history).
Sarah has worked as assistant archivist for the Harry Mazal Holocaust Collection (May 2014-Aug. 2016) and as assistant managing editor for East European Jewish Affairs (Aug. 2015-Aug. 2017). For the academic year 2017-2018, she was awarded the Truman Library Institute's Dissertation Year Fellowship and the CU Boulder Graduate School's Dissertation Completion Fellowship. She intends to finish writing her dissertation during her time as visiting scholar at the Roth Institute, and to graduate in the Spring/Summer 2018.
Julija Levin, Tel Aviv University
Julija Levin currently is an MA student of Jewish History at Tel Aviv University. She received her BA in Hebrew and Jewish Studies from the University College London. Her research interests focus on Lithuanian Jewry, and she is now learning about Jews in the pre-partition Polish-Lithuanian Commonwealth.
Dr. Gilad Sharvit, Tel Aviv University
Gilad Sharvit is a Postdoctoral Fellow in the Stephen Roth Institute for the Study of Contemporary Antisemitism and Racism and the Minerva Center for German History at Tel Aviv University. Sharvit is a scholar of modern Jewish intellectual history with a broad interest in Jewish philosophy, German-Jewish literature and culture, continental philosophy, psychoanalysis and Critical theory. His current research focuses on the intersection of theories of history, politics, and messianism in twentieth-century German-Jewish world. Sharvit received his PhD from the Philosophy Department at the Hebrew University of Jerusalem (2014), was a Diller Post-Doctoral fellow at the Center for Jewish Studies at the University of California, Berkeley (2014-16) and a Townsend Fellow at the Doreen B. Townsend Center for the Humanities at UC Berkeley (2016-17).
Sharvit is co-editor and a contributing author of the volume Freud and Monotheism: Moses and the Violent Origins of Religion (Fordham University Press, 2018). His book project, "The Negation of History: Messianism and Repetition in Modern Jewish Thought," is currently under review for publication. He is currently working on an edited volume on Jewish heresy for the series "Perspectives on Jewish Texts and Contexts" of De Gruyter Press.
Gilad Shenhav, Tel Aviv University
Gilad Shenhav is a Ph.D. Candidate at the Porter School of Cultural Studies in Tel-Aviv University, and at the Martin Buber Professorship in Goethe University Frankfurt am Main. His dissertation project titled "Abyss and Messiah: Reflections on the Question of Language" focuses on the writings of Gershom Scholem and Jacques Derrida alongside the German and Jewish sources which their thought echoes. His research interests include Modern German-Jewish thought, continental philosophy, Political Philosophy, Talmud and Jewish Mysticism.
Lelia Stadler, Tel Aviv University
Lelia Stadler is a master's student in Latin American History at Tel Aviv University. Her MA thesis, "Lost Husbands: Jewish Bigamy and Divorce Between Argentina and Poland, 1919-1939," supervised by Professor Raanan Rein, focuses on 20th-century migration history, gender, transatlantic ties, and the modern Jewish family. Lelia has received a BA with honors from the Department of General History and the Multidisciplinary Program in the Humanities from Tel Aviv University. During her MA she has studied at the Universidad Complutense in Madrid.