Megiddo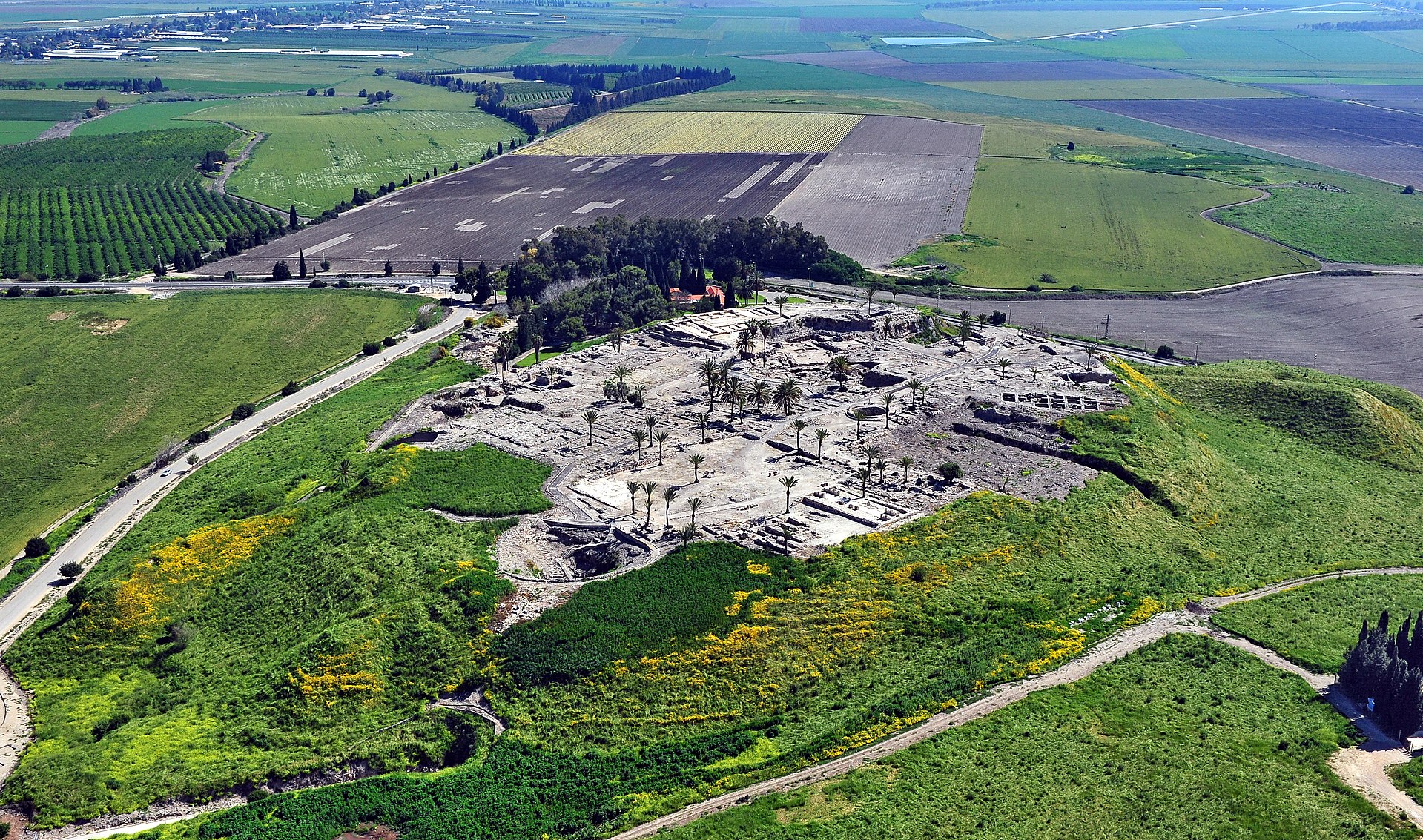 No archaeological site in the world is so completely associated with cosmic disaster as Megiddoóa prominent ancient site in northern Israel identified by many historians and theologians as the earthly location of Armageddon, the scene of the final, apocalyptic battle between the cosmic forces of Good and Evil at the End of Days in the book of Revelation. Prophecies of judgment and destruction aside, archaeologists have been drawn to Megiddo for more than a century by the possibility of uncovering the streets, fortifications, palaces and storehouses of a royal city that is mentioned eight times in the Bible. The evidence they have uncovered attests its status as one of the most important and strategically sensitive cities in the Ancient Near East. In 1992, an expedition from Tel Aviv University in partnership with Pennsylvania State University and other institutions resumed large-scale excavations there to explore more of Megiddoís ancient urban plan, refine the chronology of its rise and fall, and clarify its role in biblical history.
Located along the great overland highway between Egypt and Mesopotamia at the outlet of a narrow pass through the Carmel Range, Megiddo has a 6,000-years history of continuous settlement and is repeatedly named in the ancient archives of Egypt and Assyria. Time and again, battles between great empires that decided the regionís fate were fought there. Biblical accounts of the ancient clashes at Megiddo that remained vivid long after the site was abandoned may underlie its apocalyptic mystique (see sidebar).
The renewed methods of excavation and scientific testing now being applied at Megiddo are offering archaeologists a chance to reevaluate how city, state, and empire interacted and occasionally collided, and how such events were interpreted in biblical accounts. The current expedition is specifically interested in Megiddoís economic and political prominence. Clues now being found at six locations scattered across the 25-acre surface of the tel include artifacts, architecture and animal and plant remains. In addition, patterns of agricultural settlements have been identified in the area around the tel. Together, they offer a fascinating picture of state-formation and social evolution in the Bronze Age (ca. 3500-1150 B.C.) and Iron Age (ca. 1150-600 B.C.) that does not always mesh with the biblical descriptions of Megiddoís history.
So why has a new expedition returned to Megiddo? Surprisingly, many of the most basic archaeological and historical conclusions about the city are now in dispute. Scholars are questioning the nature and date of the first fortified settlement (ca. 3100 B.C.), its destruction at the end of the Late Bronze Age (ca. 1150 B.C.), and even its supposed role as a district capital and a royal administrative center during the reign of King Solomon.
For more Megiddo Archaeological Excavation >
Blogs:
| | |
| --- | --- |
| | While going on a tour of literal Armageddon is pretty cool in and of itself, this tour was special because we went with Prof. Israel Finkelstein, the man in charge of the excavations there. This gave us an insider's, detailed look at the site, the finds, and stories of the excavations, following the seminar we had recently taken about Megiddo, with Prof. Finkelstein. |