Application Requirements
Application Requirements, Tuition, Dorm Availability
in case of restrictions connected to the COVID-19 situation, please note that program has put in place an alternative of long distance learning. If physical presence is not possible, you will be able to participate in your courses remotely and once permitted, resume them in person without this affecting your ability to complete the program.
During the fall semester, the program will be operating under a hybrid model offering in-person/online classes. If physical presence is not possible, you will be able to participate in your courses remotely and complete your program within the scheduled timeframe. Click here for arrival instructions.
---
Applicants are asked to submit the following with their online application form (all documents must be in original and sent from their source).
​
General Admission Requirements
Bachelor's degree with a GPA of at least 3.0 on a 4.0 scale, or 80 on a scale of 100, (grade B).
Diploma (Graduation Certificate) and Official transcript from each post-secondary school (college or university) you attended.
Professionally certified English translations of each transcript (where applicable) must be included.
English Language Requirements
All applicants applying to TAU International English-speaking programs who are from non-English speaking countries or are non-native speakers of English must provide proof of English proficiency as part of the application requirements. To view specific instructions for completing this step, please click here.
Additional Requirements
Two letters of recommendation - at least one academic, from individuals who can knowledgeably comment on your ability to successfully complete graduate level study is required. Follow the instructions for letters of recommendation in the student portal.
Personal essay - of 400-600 words (no more than 600 words) describing why you have chosen to pursue studies at the International MA Program in Ancient Israel Studies, and in Israel, focusing on the connection between the program and your academic and/or professional experience; your educational and professional aspirations; your anticipated contribution to the program.
Additional Documents
Copy of Valid Passport
Passport style photo (white or light background, headshot only, JPEG/JPG format). This photo will be used for your student ID card and is not used as part of the admissions process.
Application Fee: $150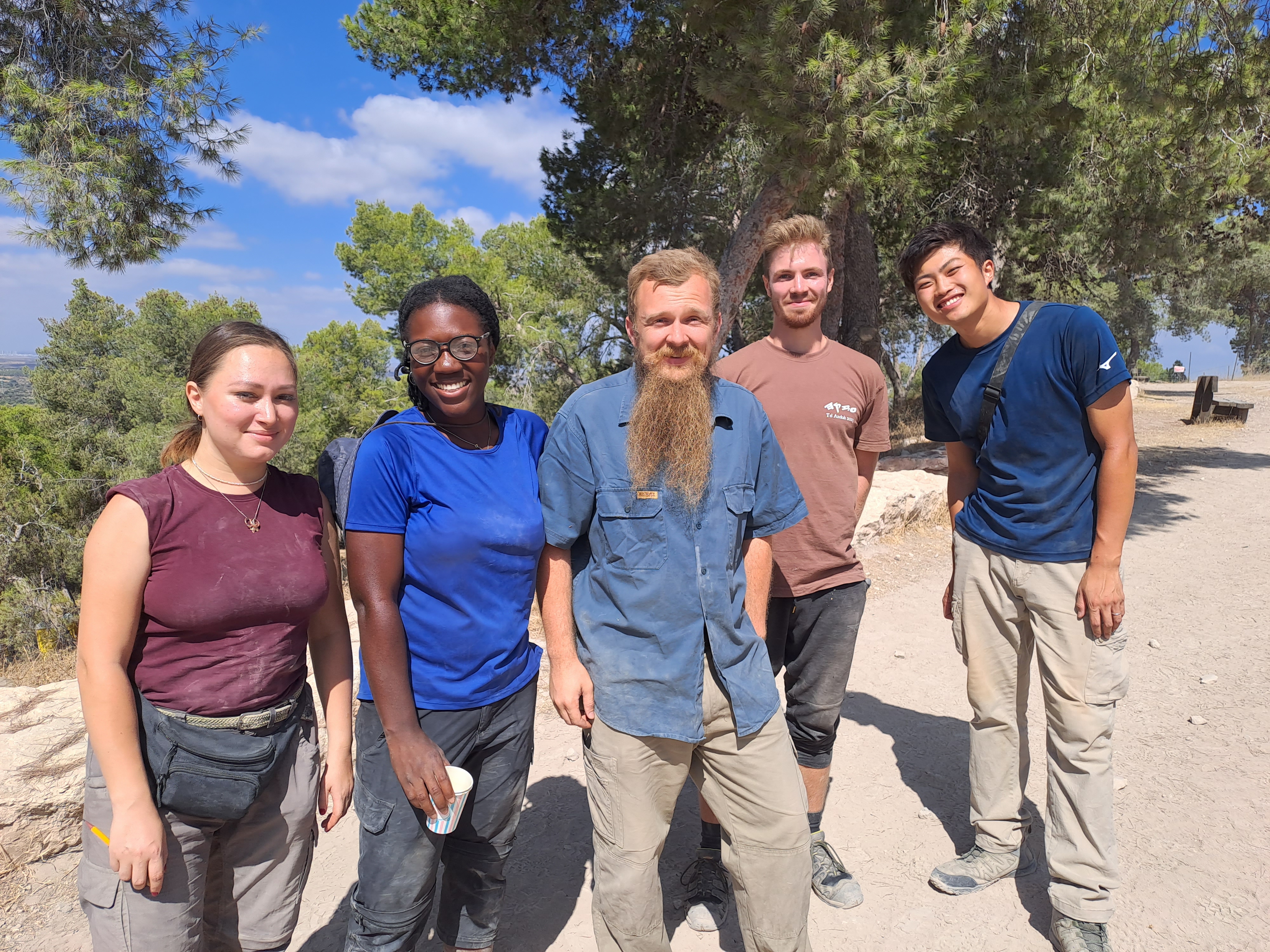 TUITION
Master of Arts (M.A.) in Ancient Israel Studies from Tel Aviv University
Tuition: $10,500 (not including medical insurance).
The total cost of the program includes four tutorial semesters + summer excavation, 8-6 field trips to archaeological sites such as Megiddo, and Masada, student union membership, library access and student fees to the university.
​
* 273$ charge for the security and welfare fees for the second year
Please note – The final price includes four semesters. Extra semester if needed will cost a $775 fine fee.
Students are required to contact the TAUintl office regarding medical insurance.
Israeli students are required to sign up at the Tel Aviv University website.
DORM ROOM AVAILABILITY
PLEASE NOTE: Dorm rooms availability is limited.
Students who confirm their participation in the program AFTER June 1st might not be allocated a room.
Students MUST state their dorm room request in the confirmation form as well as inform the program manager, Debora Menahem, of their dorm room request.
​