Emeritus & Retired- East Asia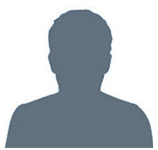 The general field of research is the study of Japanese religions and culture, and the field of specialization is a popular religion in Japan. The main preoccupation is worship and ritual, in the field of ritual performing arts, and specifically in the study of Kagura - and in their ritual role. The study focuses on the interpretation of dances as religious texts and in their ritual activity. The study also deals with the ritual activity of songs in Kagura and the essence of ritual performance. Another interest is the revival of ritual traditions and the re-relevance of ancient rituals.
Phone: 03-6409314
Office: Gilman, 269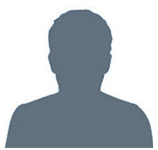 Phone: 03-6407403; 03-6407836
Office: Gilman, 255
Zvika Serper is the Dean of the Faculty of the Arts at Tel Aviv University
He is a faculty member of both the Department of Theatre Arts, Faculty of the Arts (1985- ), and the Department of East Asian Studies, Faculty of the Humanities (1994- ) at Tel Aviv University. He has also served as Head of the Department of East Asian Studies (2006-2010).
He is a specialist in Japanese theatre and cinema, as well as a theatre director and actor. He studied in Japan for many years, during which he pursued his research at the Noh Theatre Research Institute of Hōsei University, Tokyo, while also engaging in the practical study, training and performance of noh, kyōgen and kabuki with Japan's leading actors.
He has published widely on various aspects of Japanese theatre, on its influence on Japanese cinema, and on the similar aesthetic of both arts.
During the past two decades, he has been exploring a new horizon that traditional Japanese theatres may open up for Western theatre, by incorporating various Japanese aesthetics and techniques into acclaimed productions of classical western works, whose video recordings have been shown around the world.
He has given lecture/demonstrations and conducted master classes and workshops in acting and movement techniques at major theatres, acting schools, and universities in the US and Europe.
During 2010-2012, he served as a Research Fellow at the International Research Center "Interweaving Performance Cultures" of the Free University Berlin.
Phone: 03-6406362; 03-6407836
Office: Gilman, 257