Current Visiting Scholars
Long term visiting scholars to the Roth Institute
Each year, the Roth Institute brings prominent scholars of Antisemitism and Racism to Tel Aviv University for extended visits of several months. These long-term visitors not only contribute to the academic atmosphere on campus, but contribute significantly to the training and education of graduate and post-doctoral students associated with Tel Aviv University. In many cases, these long term visits are co-sponsored by other institutions at Tel Aviv University and throughout Israel.
---
Visiting Scholar, 2020
Katherine Aron-Beller is lecturer of Jewish History in the Rothberg International School of the Hebrew University and at Tel Aviv University. She received her PhD in early modern European Jewish history from the University of Haifa in 2002. Her areas of expertise are early modern Jewish-Christian relations, the early modern Inquisition and the history of anti-semitism. Her books include Jews on Trial: The Papal Inquisition in Modena 1598-1638 published in 2011 by Manchester University Press; an edited book with Christopher Black called The Roman Inquisition; Centre versus Peripheries (Brill, 2018) and most recently Christian Images and Jewish Desecrators: The History of an Allegation 400-1700 which is under review at the University of Pennsylvania press. Her current project is a study of two holocaust memoirs, written by a German Jewish survivor, one written in 1945 and the second in 1995. Neither of these memoirs have been published and Aron-Beller is studying the differences between perception and memory of Nazi persecution. She has been co-editor of H-Judaic since 2013.
Recurrent Visiting Scholar, 2016-2020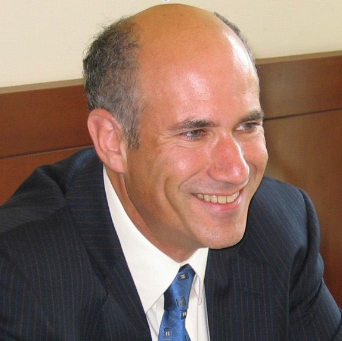 Jonathan Karp is Associate Professor in the departments of Judaic Studies and History at Binghamton University of the State University of New York (SUNY). He has been a visiting professor at Dartmouth College and the University of Pennsylvania and from 2010-2013 served as director of the American Jewish Historical Society. Karp is the author of The Politics of Jewish Commerce: Economic Thought and Emancipation in Europe (Cambridge, 2008) and editor with Adam Sutcliffe of Philosemitism in History (Cambridge, 2010) and the forthcoming Cambridge History of Judaism in the Early Modern Period. He has also co-edited a volume with Marsha Rozenblit on World War I and the Jews (forthcoming in 2017 from Berghahn Books).
As a recurrent visiting scholar at the Roth Institute over 2016-2017, Prof. Karp will work towards the completion of his next a monograph entitled Chosen Surrogates: A Class-Cultural Analysis of Black-Jewish Relations.
Oriana Marie Krüger, Technical University of Berlin
Visiting Scholar, 2021-2022
Oriana Marie Krüger is a graduate student from the Center for the Study of Antisemitism at the Technical University in Berlin. As part of an exchange program, she participated in different courses about Jewish life in the modern period at the Tel Aviv University. In her current research she focuses on antisemitic conspiracy theories relating to coronavirus. As a visitor at The Stephen Roth Institute for the Study of Contemporary Antisemitism and Racism, she is conducting research to write her master's thesis.
Dr. Gilad Sharvit, Towson University, Maryland
Visiting Scholar, 2020-2021
​
Gilad Sharvit is an assistant professor in the Department of Philosophy and Religious Studies at Towson University. A scholar of modern Jewish thought, Sharvit's interests lie in Jewish philosophy, German-Jewish literature and culture, German and continental philosophy, psychoanalysis and critical theory. Sharvit is the author of "Therapeutics and Salvation: Freud and Schelling on Freedom" (forthcoming in Hebrew with the Hebrew University Magnes Press) and co-editor and contributing author of the volumes "Freud and Monotheism: The Violent Origins of Religion" with Karen Feldman (Fordham University Press, 2018) and "Canonization and Alterity: Heresy in Jewish History, Thought, and Literature" with Willi Goetschel (De Gruyter, 2020).
Adam Tucker, Yale University, New Haven, Connecticut
Visiting scholar, summer 2021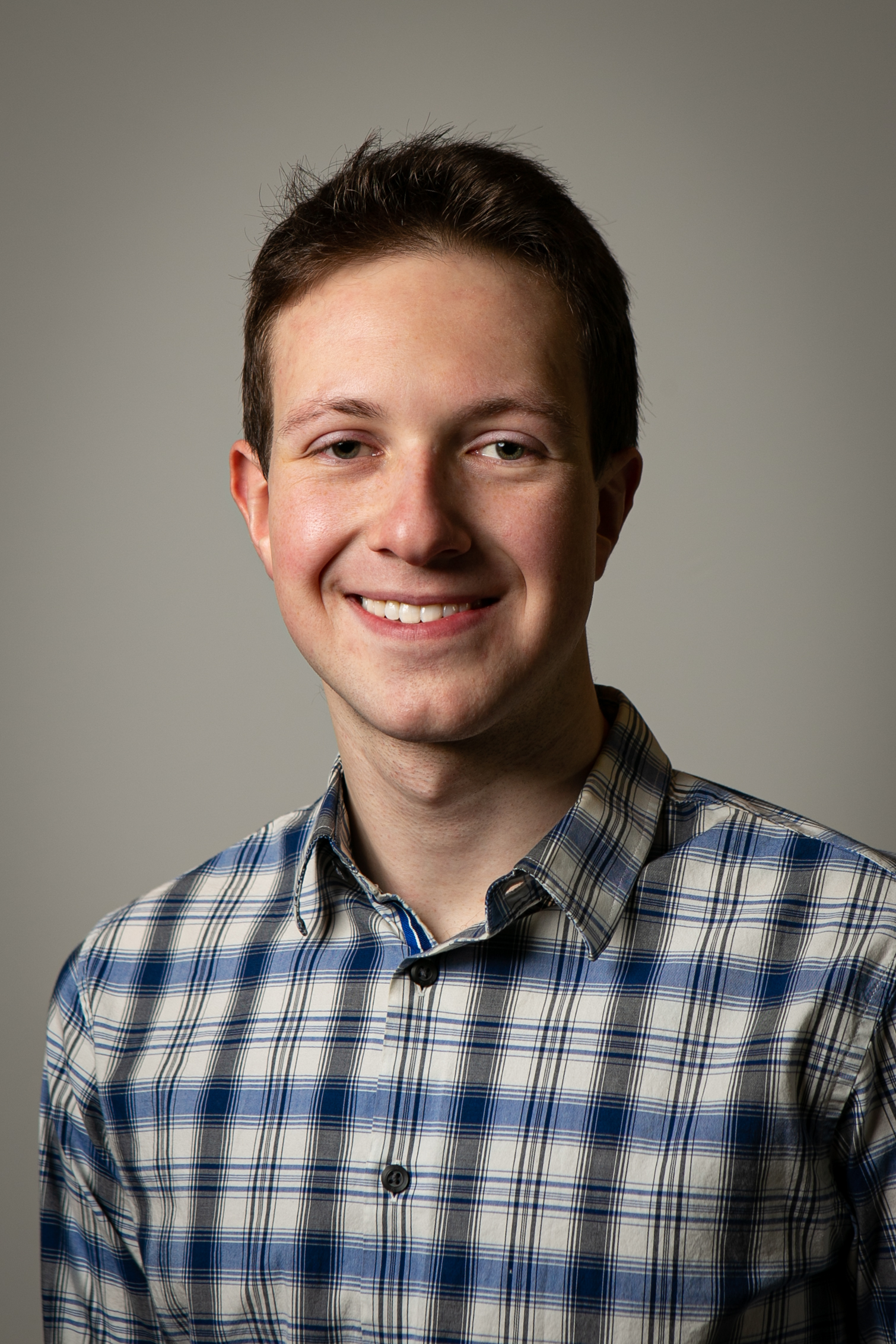 ​
Adam Tucker earned his B.S. from Yale University, graduating in May 2021. He is currently conducting independent research as a recipient of a Slifka Independent Project Grant and a Salo W. and Jeannette M. Baron Student Research Grant from the Yale Program for the Study of Antisemitism. His project focuses on examining how Jewish communities in Israel and the United States perceive and experience antisemitism in differing ways. In particular, he is interested in how the historical evolution of distinct conceptions of antisemitism parallels contemporary differences in lived reality and political beliefs. As a visiting scholar at the Roth Institute, he is interviewing members of the U.S. and Israeli Jewish communities for an upcoming article, the goal of which is to bring together historical analysis and contemporary voices to explore the breadth of viewpoints that exist today.
Dr. Teresa Walch, University of California, San Diego
Visiting Scholar, 2019-2020
Dr. Teresa Walch is a Zvi Yavetz Postdoctoral Fellow in the School of Historical Studies at Tel Aviv University. She received her PhD in modern European history from the University of California, San Diego in June 2018 and was a postdoctoral fellow at Hebrew University's Franz Rosenzweig Minerva Research Center during the 2018–19 academic year. Her research has been supported by multiple institutions, including the DAAD, the Fulbright Program, the USC Shoah Foundation, and the Fritz Thyssen Foundation. She has broad interdisciplinary research interests in social and cultural history, German history, Holocaust history, antisemitism, urban history and theory, and human geography.
Her current book manuscript, Degenerate Spaces: The Coordination of Space in Nazi Germany, investigates the relationship between Nazi ideology and spatial practices between 1933-1945. She argues that Nazism itself should be understood as a spatial project to make German judenrein and that antisemitic notions of a Germany infected by Jews immediately and forcefully inspired efforts to "cleanse" spaces of Jews and Jewish influences. A new research project she is embarking upon during her tenure at Tel Aviv University examines the spatial dimensions of Germany's national community as they evolved in the twentieth century.
Kevin Windwar, McMaster University, Hamilton, Ontario
Visiting Scholar, summer 2021
​
Kevin Windwar is a doctoral candidate in the department of History at McMaster University in Hamilton, Ontario. His dissertation explores the dynamics of Radical Centrism during its early foundations in Canada and the United Kingdom.
Kevin's first book manuscript, The Balfour's of Canada: Lester B Pearson, Ivan Rand, and the Birth of the State of Israel explores the nuances of Philo-Semitism and anti-Semitism in Canada during the deliberation stages to partition Palestine in 1947. It also investigates the roles of two Canadian diplomats who, in spite of federal opposition, sought to sway the voting members of two different U.N. committees on Palestine, UNSCOP and the Ad Hoc Committee to support the creation of the State of Israel. This project is in collaboration with the McGill-Queen's Azrieli Institute of Israel Studies who will aid in the process for publication.