Current Visiting Scholars
Long term visiting scholars to the Roth Institute
Each year, the Roth Institute brings a leading scholar of Antisemitism and Racism to Tel Aviv University for an extended visit of several months. These long-term visitors not only contribute to the academic atmosphere on campus, but contribute significantly to the training and education of graduate and post-doctoral students associated with Tel Aviv University. In many cases, these long term visits are co-sponsored by other institutions at Tel Aviv University and throughout Israel.
---
Sarah Gavison, University of Colorado
Visiting Scholar, 2017-2019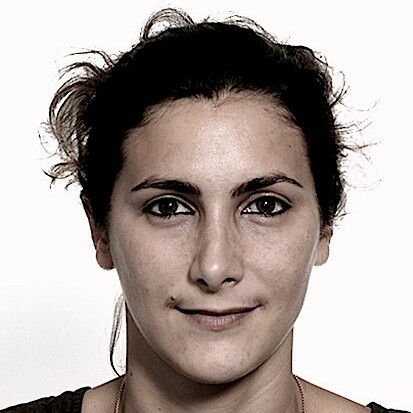 Sarah Gavison is a Ph.D. candidate in History at the University of Colorado Boulder. Her fields of interest are international relations and diplomatic history (World War II, Cold War, and Arab-Israeli Conflict) and Jewish studies (Holocaust studies, post-Holocaust migrations).
She is now living in Israel and just entered the writing phase of her doctoral dissertation "What should we do with the Jews? The USSR, the US, Jewish refugees in Post-World War II Europe, and the creation of Israel." For this transnational study, she is using Soviet, US, Israeli, and UN archives, and working under the supervision of Dr. Tom Zeiler (US diplomatic history, World War II/Cold War) and Dr. David Shneer (Jewish studies and Soviet history).
Sarah has worked as assistant archivist for the Harry Mazal Holocaust Collection (May 2014-Aug. 2016) and as assistant managing editor for East European Jewish Affairs (Aug. 2015-Aug. 2017). For the academic year 2017-2018, she was awarded the Truman Library Institute's Dissertation Year Fellowship and the CU Boulder Graduate School's Dissertation Completion Fellowship. She intends to finish writing her dissertation during her time as visiting scholar at the Roth Institute, and to graduate in the Spring/Summer 2018.
Dr. Iris Idelson-Shein, Goethe University
Visiting Scholar, 2017-2019
Dr. Iris Idelson-Shein is Gerda Henkel research fellow at the Martin Buber department for Jewish Religious Thought at Goethe University, Frankfurt am Main. Her research focuses on Jewish thought and culture in the early modern period, with a particular emphasis on gender studies, cultural translation and postcolonial studies. Her recent publications include articles in Jewish Quarterly Review (JQR), Jewish Social Studies, AJS Review, and Eighteenth Century Studies. She is the author of Difference of a Different Kind: Jewish Constructions of Race During the Long Eighteenth Century (Univ. of Pennsylvania Press, 2014), and is currently working on a book on monsters in early modern Jewish literature, folklore and art. In addition, she is co-editing with Prof. Christian Wiese a collected volume on Monsters and Monstrosity in Jewish History, which is forthcoming with Bloomsbury Publishing. Since 2013 she has served on the founding editorial board of "German Jewish Cultures," a book series published by Indiana University Press, in cooperation with the Leo Baeck Institute, London.
Prof. Jonathan Karp, Binghamton University
Recurrent Visiting Scholar, 2016-2019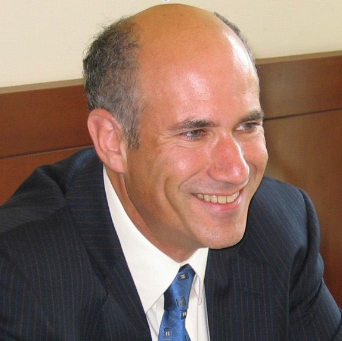 Jonathan Karp is Associate Professor in the departments of Judaic Studies and History at Binghamton University of the State University of New York (SUNY). He has been a visiting professor at Dartmouth College and the University of Pennsylvania and from 2010-2013 served as director of the American Jewish Historical Society. Karp is the author of The Politics of Jewish Commerce: Economic Thought and Emancipation in Europe (Cambridge, 2008) and editor with Adam Sutcliffe of Philosemitism in History (Cambridge, 2010) and the forthcoming Cambridge History of Judaism in the Early Modern Period. He has also co-edited a volume with Marsha Rozenblit on World War I and the Jews (forthcoming in 2017 from Berghahn Books).
As a recurrent visiting scholar at the Roth Institute over 2016-2017, Prof. Karp will work towards the completion of his next a monograph entitled Chosen Surrogates: A Class-Cultural Analysis of Black-Jewish Relations.