Past Visiting Scholars
Long term visiting scholars to the Roth Institute from the past years
Each year, the Roth Institute brings a leading scholar of Antisemitism and Racism to Tel Aviv University for an extended visit of several months. These long-term visitors not only contribute to the academic atmosphere on campus, but contribute significantly to the training and education of graduate and post-doctoral students associated with Tel Aviv University. In many cases, these long term visits are co-sponsored by other institutions at Tel Aviv University and throughout Israel.
---
Joseph Wilson, Technical University of Berlin
Visiting Student, 2019-2020
Joseph Wilson is an M.A. student from the Center for the Study of Antisemitism at the Technical University in Berlin. During his time at Tel Aviv University, he took classes and participated in academic events which centered around the study of racism and antisemitism. As a visitor at TAU's Roth Institute, Joseph worked with Prof. Amos Morris-Reich and Prof. Amir Teicher on research projects that examined the works of photographer Roman Vishniac and his work on the pre-Holocaust Jewish communities in central and Eastern Europe, and on racial measurements of the SS in Nazi Germany.
Visiting Scholar, 2017-2019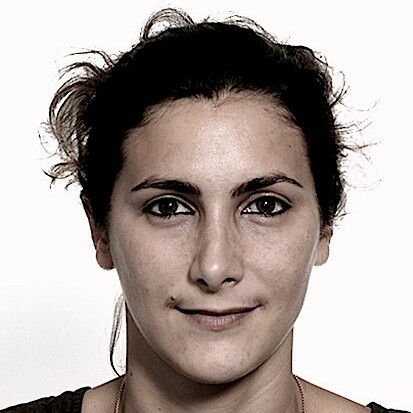 Sarah Gavison is a Ph.D. candidate in History at the University of Colorado Boulder. Her fields of interest are international relations and diplomatic history (World War II, Cold War, and Arab-Israeli Conflict) and Jewish studies (Holocaust studies, post-Holocaust migrations).
She is now living in Israel and just entered the writing phase of her doctoral dissertation "What should we do with the Jews? The USSR, the US, Jewish refugees in Post-World War II Europe, and the creation of Israel." For this transnational study, she is using Soviet, US, Israeli, and UN archives, and working under the supervision of Dr. Tom Zeiler (US diplomatic history, World War II/Cold War) and Dr. David Shneer (Jewish studies and Soviet history).
Sarah has worked as assistant archivist for the Harry Mazal Holocaust Collection (May 2014-Aug. 2016) and as assistant managing editor for East European Jewish Affairs (Aug. 2015-Aug. 2017). For the academic year 2017-2018, she was awarded the Truman Library Institute's Dissertation Year Fellowship and the CU Boulder Graduate School's Dissertation Completion Fellowship. She intends to finish writing her dissertation during her time as visiting scholar at the Roth Institute, and to graduate in the Spring/Summer 2018.
Visiting Scholar, 2017-2019
Dr. Iris Idelson-Shein is Gerda Henkel research fellow at the Martin Buber department for Jewish Religious Thought at Goethe University, Frankfurt am Main. Her research focuses on Jewish thought and culture in the early modern period, with a particular emphasis on gender studies, cultural translation and postcolonial studies. Her recent publications include articles in Jewish Quarterly Review (JQR), Jewish Social Studies, AJS Review, and Eighteenth Century Studies. She is the author of Difference of a Different Kind: Jewish Constructions of Race During the Long Eighteenth Century (Univ. of Pennsylvania Press, 2014), and is currently working on a book on monsters in early modern Jewish literature, folklore and art. In addition, she is co-editing with Prof. Christian Wiese a collected volume on Monsters and Monstrosity in Jewish History, which is forthcoming with Bloomsbury Publishing. Since 2013 she has served on the founding editorial board of "German Jewish Cultures," a book series published by Indiana University Press, in cooperation with the Leo Baeck Institute, London.
Dr. Naama Meishar, Technion
Visiting Scholar, 2016-2018
Naama Meishar earned her Ph.D. from the Cultural Studies Program at The Hebrew University of Jerusalem (2015), from which she graduated (cum laude) as well. She earned a BA in landscape architecture from the Technion – Israel Institute of Technology.
Her research explores everyday landscapes and urban landscape architecture from cultural, political, and socioecological perspectives. As a visiting scholar at the Roth Institute over 2017-2018, Meishar will conduct an urban political ecology research of the socionatural transformations in Jaffa's coast (1968-1988). This socioenvironmental history of a Jewish-Arab city follows the urban metabolism of nature and waste from a perspective of environmental justice.
Meishar lectures at the Landscape Architecture Program in the Technion (Faculty of Architecture and Town Planning).
Carlota Matesanz Sanchioli, Compultense University of Madrid
Visiting Scholar, 2017
Carlota Matesanz Sanchioli is a PhD student at the Contemporary History Doctoral Program of the Complutense University of Madrid. The topic of her thesis is "The challenges of Contemporary Antisemitism in the United States: The public discourse of Jewish Institutions (1960-2000)". She is interested in Antisemitism, Jewish history and identity, institutional action and contemporary American history.
As a visiting scholar at the Roth Institute in 2017, she is conducting archival research towards the completion of her PhD.
Dr. Mia Spiro, University of Glasgow
Visiting Scholar, 2017
Dr Mia Spiro is Lecturer in Jewish Studies at the School of Critical Studies, University of Glasgow. She is the author of Anti-Nazi Modernism: The Challenges of Resistance in 1930s Fiction (Northwestern UP, 2013) and has published work on antifascist fiction, Jewish representation in the interwar period, and Holocaust film and literature. Her forthcoming monograph, Monsters and Migration: Golems, Vampires, and the Ghosts of War (contracted with Northwestern UP) examines how supernatural, border-crossing figures have been employed by modern writers and artists to grapple with oppression, migration, and antisemitism in the first half of the twentieth-century.
Dr. Joshua Teplitsky, SUNY
Visiting Scholar, 2017
Joshua Teplitsky is Assistant Professor at the State University of NY at Stony Brook in the Department of History and the Program in Judaic Studies. He earned his doctorate in 2012 in the Departments of History and Hebrew & Judaic Studies at NYU. After completing his PhD, he held a two-year post-doctoral research position at the University of Oxford. In the 2016-17 academic year, he is on leave from teaching and has been awarded research fellowships from the Katz Center for Advanced Judaic Studies at the University of Pennsylvania, and the Yad Hanadiv/Beracha Foundation Program of Visiting Fellowships in Jewish Studies in Israel. He is interested in the interconnections between Jews of disparate locations, as well as the social, cultural, and intellectual exchanges between Jews and Christians, especially in Central Europe in the early modern period (16th-18th centuries). He has published articles in the journals Jewish Social Studies and Jewish History. His monograph-in-preparation, entitled Collecting and Power: David Oppenheim and the Social Life of Books in Early Modern Europe explores the movement of Jewish books as commodities and media of exchange in order to examine the operations of credit and reputation in shaping the political culture of pre-modern Jewish life. His current research project examines objects of daily life as a basis for considering conflict and co-existence between Jews and their neighbors in early modern Europe.
Dr. Kamil Kijek, University of Wrocław
Visiting Scholar, 2016-2017
Kamil Kijek is a Assistant Professor at the Jewish Studies Department, University of Wrocław, Poland. He has been a Prins Foundation postdoctoral fellow at the Center for Jewish History in New York and Sosland Family Fellow at the Jack, Joseph and Morton Mandel Center for Advanced Holocaust Studies at the United States Holocaust Museum in Washington DC.
A few of Kamil Kijek's publications include, forthcoming book "Dzieci modernizmu. Świadomość i socjalizacja polityczna młodzieży żydowskiej w Polsce międzywojennej" [Children of modernism. Socialization and Political Conciousness of the Jewish Youth in Interwar Poland], Wrocław 2017, "Was It Possible to avoid 'Hebrew Assimilation'? Hebraism, Polonization, and the Zionist "Tarbut" School System in the Last Decade of Interwar Poland", "Jewish Social Studies", vol. 21.2, 2016, p.105-141 and "Haradicalism hapoliti shel hanoar hayehudi be shtetl polani bein milhamot haolam" (Political radicalism of the shtetl youth in Poland between Two World Wars) in YalkutMoreshet vol.92-93,April2013,p.20-59. Recently he has edited (with Grzegorz Krzywiec) special issue of "Kwartalnik Historii Żydów", vol. 28 (258), 2016, devoted to the problems of anti-Semitism in Poland in the years 1905-1939.
As a visiting scholar at the Roth Institute over 2016-2017, Dr. Kijek will conduct archival research towards the completion of his next research project entitled "Polish Shtetl after the Holocaust? Jews in Dzierżoniów, 1945-1950".
Lea Herzig, Technical University of Berlin
Visiting Student, 2016
Lea Herzig is an M.A. student in "interdisciplinary study of antisemitism and racism" at the Center for the Study of Antisemitism at the Technical University in Berlin. Prior to this she received her Bachelor of Arts in History and Jewish studies at the Freie Universität Berlin. Her bachelor thesis was a study of the German prohibition societies in the Weimar Republic and later in National Socialism and their eugenic conceptions.