Institute Staff
Prof. Amos Morris - Reich
Director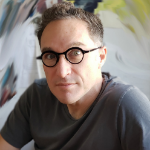 ​​
Amos Morris – Reich works on the intersection of Jewish history and the history of science with special emphasis on the German context. His first book The Quest for Jewish Assimilation in Modern Social Science (Routledge, 2007) focused on the emergence of notions of assimilation in cultural anthropology and formal sociology in the final decades of the nineteenth century and the first decades of the twentieth century and their effect on the understanding of the future course of Jews as a minority in modern society. His second book Race and Photography: Racial Photography as Scientific Evidence, 1876-1980 (University of Chicago Press, 2016) employed historical epistemology to remap the history of photography as scientific evidence in the study of "race" ranging from physical anthropology to phenomenology. His forthcoming book Photography and Jewish History: Five Twentieth Century Cases studies five twentieth century cases which intersect the history of photography and Jewish history ranging from folklore through philanthropy to art.
Morris - Reich co-edited (with Dirk Rupnow), Ideas of "Race" in the History of the Humanities (Palgrave, 2017) and (with Margaret Olin), Photography and Imagination (Routledge, 2019). He edited the first collection of essays by Georg Simmel in Hebrew: Georg Simmel: "How is Society Possible?" and Other Essays (Ha-kibutz ha-meuchad, 2012) and the first collection of essays by Sander Gilman in Hebrew: The Jewish Body and Other Protruding Organs: A Selection of Essays by Sander Gilman (Resling, 2015).
With special interest in questions of methodology and epistemology, Morris – Reich has also published widely on the history of antisemitism and racism within the context of the social sciences, biological sciences, and biologically oriented humanities. At the Cohn Institute for the History and Philosophy of the Science and Ideas his teaching and supervision focus on the history and philosophy of the social sciences, the history of antisemitism and racism within science, and the history and philosophy of photography and technology.
Dr. Anat Vaturi
Deputy Director
​
Dr. Vaturi is a scholar of Jewish and East European histories and cultures. She is a teaching fellow at the Beit Berl Academic College and researcher at the Interdisciplinary Center in Herzeliya. She received her Ph.D. at the Tel Aviv University and taught at the Department of Jewish History at the University of Haifa. Her research interests include religious toleration and interreligious coexistence in Old Poland, interplay of law and religion, as well as economic history of East-European Jews. She has published a number of articles on various topics in Polish-Jewish history and her forthcoming book is Beyond Tolerance and Prejudice: Jewish and Protestant Responses to Violence in Post-Reformation Cracow (De Gruyter, 2021).
Balazs Berkovits
Researcher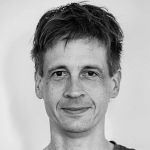 Trained as a philosopher and a sociologist, Balazs Berkovits has published on topics related to the sociology of education, social theory, the epistemology of the social sciences, and the philosophy of Michel Foucault.
Berkovits is currently working on a study of the reemergence of the "Jewish problem" in contemporary works of philosophical, social and political criticism, and on a project called "Conspiracy theories and social criticism". His publications on these topics include: "Adorno On Activist Social Science" (forthcoming), "Israel as a White Colonial Settler State in Activist Social Science" in Alvin Rosenfeld (ed.) Contending with Antisemitism, Indiana University Press, 2021. (in press), "Social Criticism and the 'Jewish Problem'" in Alvin Rosenfeld (ed.) Anti-Zionism, Antisemitism, and the Dynamics of Delegitimization, Indiana University Press, 2019, and "Critical Whiteness Studies and the Jewish Problem", Zeitschrift für kritische Sozialtheorie und Philosophie, Vol. 5, Issue 1, Apr. 2018.
Occasionally, he also works as a translator of social scientific and philosophical works and as a journalist, writing on political and social developments in present-day Hungary for Hungarian, Swiss, and French journals.
He is a member of the editorial board of the European magazine K. Jews, Europe and the XXIst century.
Julija Levin
Office Coordinator

Julija Levin is an MA graduate student at Tel Aviv University's Department of Jewish History. She has a BA degree in Jewish History from UCL, and is currently a fellow at the Israeli Inter-University Academic Partnership in Russian and East European Studies. Her MA thesis, advised by Dr. Scott Ury, is titled "The Plight of Jewish Women in the Russian Imperial Courts, 1844 to 1900", and it deals with gendered violence in the Jewish community in 19th century Vilna.